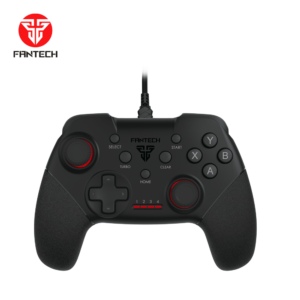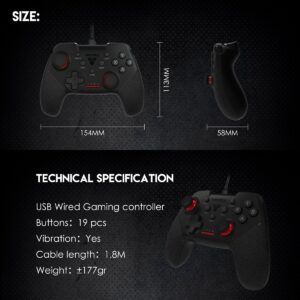 FANTECH Shooter GP13 Gaming Controller
₨2,500.00
➤MODE TURBOFace any fight, adventure, or other game with ease! No more cramping thumbs from pressing buttons too fast. The GP13's turbo mode feature allows you to simulate multiple keystrokes by holding the key!
➤ DOUBLE VIBRATION FEEDBACK MOTOR-Feel the gameplay. Discover a new level of feedback you can feel with every hit, crash, and explosion game that supports vibration feedback.
➤ 1.8 METERS OF WIRING-Relax at a comfortable distance from the monitor or perform a victory dance. Preferably both.
➤ KNOWN CONSOLE-LIKE LAYOUT-Pick up and play. Your instincts will guide your actions on a familiar layout. You' 'll be up and running in no time. Built for a console-like control experience and innovating from traditional designs, the SHOOTER II GP13 fits like a glove.
➤ PLAY THOUSANDS OF GAMES-Use your SHOOTER II GP13 controller to play thousands of games on PC & PS3. With the most popular games for each genre, you will have complete control over your favorite games.
BUY BRAND NEW FANTECH Shooter GP13 Gaming Controller AT BEST PRICE IN NEPAL.
FANTECH Shooter GP13 Gaming Controller PRICE IN NEPAL= RS.2500